User-friendly trading platform
Free use
Trading of all of the important world markets
Without minimal deposit for opening the account and minimal account credit
Financial calendar
Clear analytical tools
24-hour access
Simple use/report submission
Accessible Trading Platform
Stay in touch with the world markets. On your phone, tab or computer.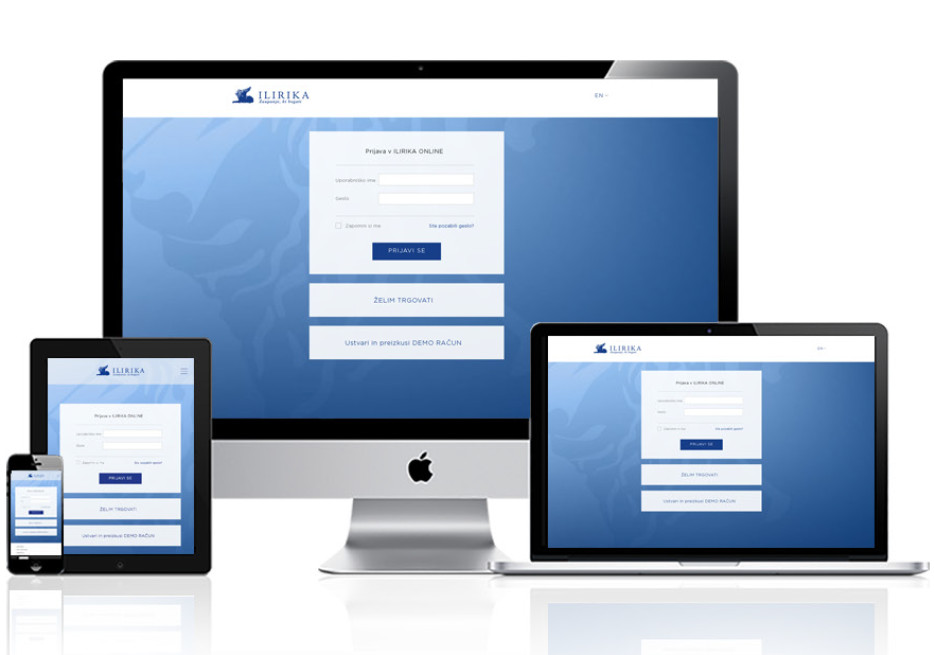 ILIRIKA ONLINE is an intuitive trading platform. Create a demo account and try it out.
Advanced Trading Platform
The advanced trading characteristics of the ILIRIKA ONLINE keep notifying you of the optimal dispersal of your portfolio and important financial events, such as the receipt of dividends and the announcement of the company results.
Frequently Asked Questions
Contact us and we will find an adequate investment path of stable growth for your financial assets.