Asset management is founded on mutual trust. In the first step we have a personal, honest and in depth discussion about your investment goals, time of archiving those goals and the risk you are willing to take in your investment ventures. We sum up our arrangements in a personal financial plan, which represents the foundations of our long-term collaborations.

The key element of the personal financial plan is the selection of the adequate investment policy, which meets your expectations. The investment policies differ in how high your expected revenues and the scale of the risk are you are exposing your assets. We help you decide among the policy with low risk, normal risk or high risk. What follows is the signing and conclusion of the agreement and the transfer of assets to the trading account.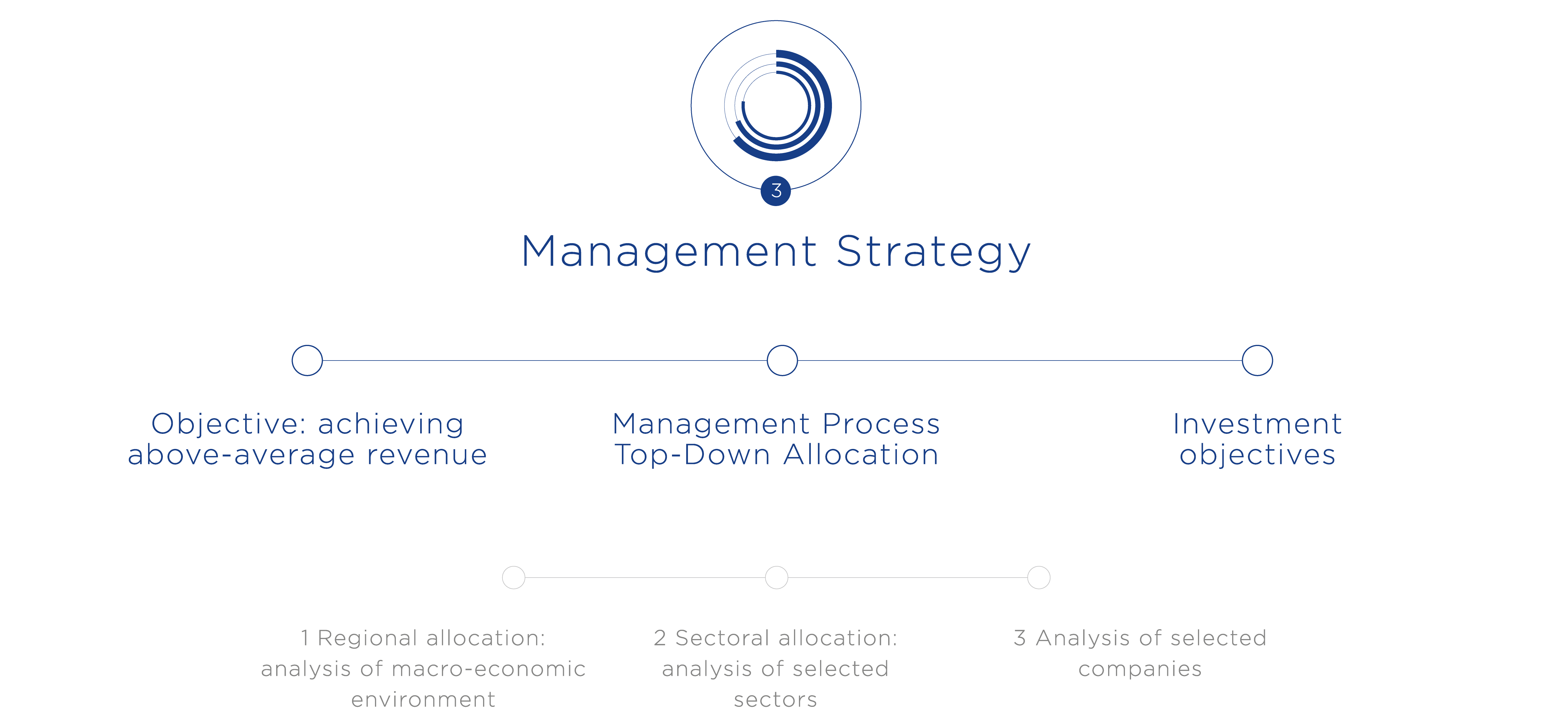 In consideration to your selected investment policy our objective is to achieve above-average revenue. This means we attempt to achieve better results from the market benchmark with active management in each moment. The selection of investments for your assets is performed by a top-down allocation. We begin with an analysis of the wider macro-economic environment (region, state), continue with a narrow selection of sectors (industries, branches) and conclude with a detailed analysis of the most perspective companies. This is how we maintain the most adequate composition of your portfolio.
The market conditions are changing at all times, and quick response is the key element. Our managers very carefully monitor the analyses of the market, economy and selected companies. The timely allocation of assets among various investment classes (stocks, bonds etc.) maintains the control over the fluctuation of assets value and strives for better results than market benchmark.
You can contact your personal manager via telephone or e-mail or arrange a meeting at all time during the working hours with any questions and comments. We communicate the status of your portfolio with monthly and quarterly reports.
Set a Meeting
Please, share your contact information since asset management requires individual approach. We will meet you, listen to you and advise you..
Contact us and we will find an adequate investment path of stable growth for your financial assets.